Scroll Down

My name is Sanjay Maharishi.
I am a documentary and short film maker. I have been making films since 1991, which is a pretty long time now. A retrospective of my films was held at the 6th Chennai International Documentary Film Festival 2018.
I am a director, cinematographer, editor and an occasional sound designer. In early days when I was starting out, I used to carry all my equipment. It has been a long way since then. Now I only carry my camera (and praise be the Lord) the equipment has become much lighter and smaller than when I first started. I now have help to carry my stuff around and that's a relief.
I worked in Bombay as an assistant to an editor, a cameraman, a director and a producer – four different people – all for the love of cinema. I began as a 'lightboy' or 'lightman' though in hindsight, I was just a boy. My first job was to charge batteries of ENG U-matic cameras in the crew of Sunil Gavaskar Presents. Those glorious days!
Later I went on to make films professionally for organisations like Indira Gandhi National Centre for the Arts, National School of Drama, UNICEF, Save the Children Fund, National Human Rights Commission, Bihar Museum, Social Work and Research Centre Tilonia, Indo-German Social Service Society, URMUL and most of the networks like Zee TV, Doordarshan and several others. Some of these films were shown in the Chennai retrospective.
I have worked with all the big guys in the field but what excites me the most is to film and to travel. Going to places, spending time with people is the part of my job that I love. This is how I get to know my people intimately, I get to know my land; the seashore people, the desert people, the mountain and plateau people, the plains people and the city people; all those with whom I had had the good fortune to work with, who gave me space in their lives, in their homes, food to eat. These are my people, this is my land. This is what makes me and keeps me going.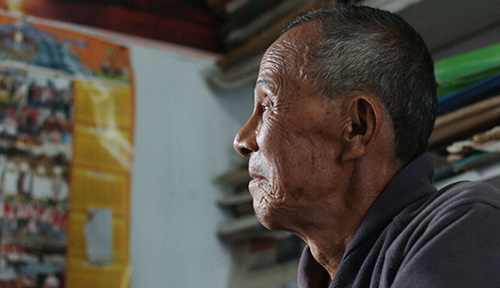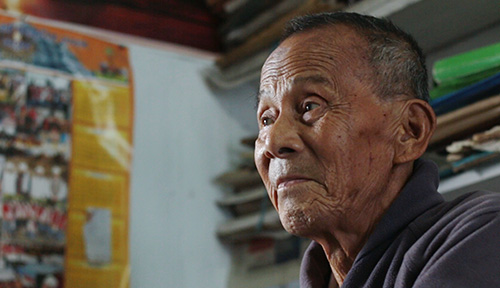 Asit Rai
The story of Darjeeling as told by its author
Through the chants of shaman singers and gentle songs of a forgotten past, through mountain forests and corn fields, through lush flowing rivers, we listen to the words of Asit Rai as he must have heard them during his travels, a search for his own past.
The history of the people of Darjeeling is part of the history of India. The stories he heard during his research, weaving together 350 years of habitation of this mountain district. Meanwhile no official version of the history of Darjeeling, of its many tribes and its struggles has been written yet.
More about this film
Other Films
This poster is from our film Remains of a Dream made for the Indira Gandhi National Centre for the Arts. I will put up information about my other films soon. There are at least forty films that need to come here both feature length and shorts.
Brochure, Poster & Web Design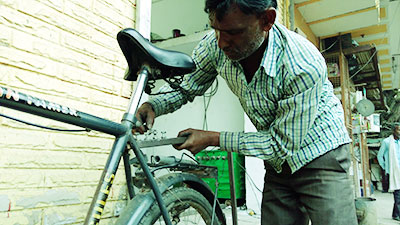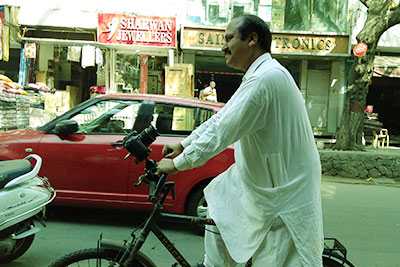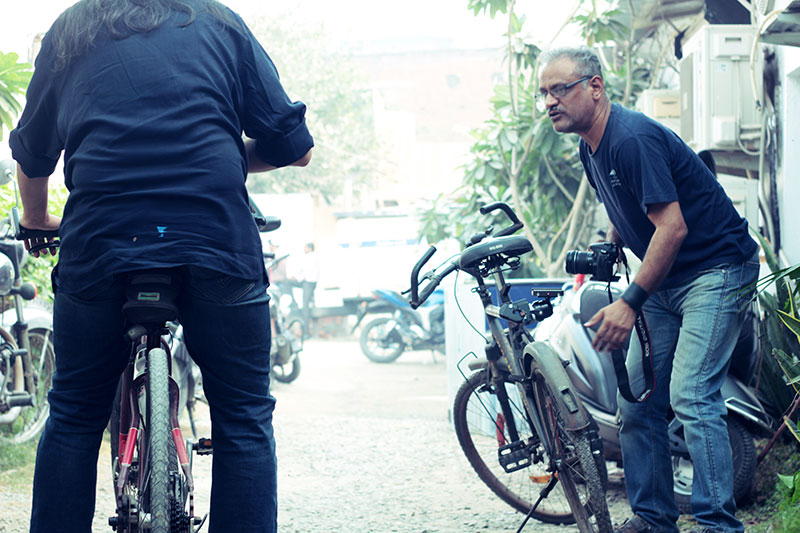 Cycling in big city
A passion that turned into a collaboration that turned into a film that turned into making some innovative and unusual camera support equipment for rigging a bicycle. It is still evolving.
Looking at the big city of Delhi from the ground up, the wide roads and flyovers, the very small lanes and by-lanes, the whizzing cars. For some cycling is a sport to keep fit but for most others, a compulsion, driven by hard economic realities; the many stories that pedal quietly, everyday.